Hydraulic Squeeze Chute
Make life easy with the Hydraulic Squeeze Chute from Real Tuff.
Description
Every cattleman needs a livestock squeeze chute in their stationary set up. Our standard deluxe model includes everything you need to make working cattle a breeze. We built this model to keep up with customer needs. The design is based on our successful squeeze chute of 30+ years.
Our hydraulic squeeze chute also has grease zerks on every moving part. The headgate opens up completely to accommodate every animal from horned cattle to newborn calves. Either side door opens to allow for multiple exit points and both sides have a bottom panel that opens to allow a calf to nurse or semen test your bulls. The slick door at the back of the squeeze chute works perfectly to stop the second animal from coming in the squeeze chute. If you need to move the squeeze chute to a different location, you can easily pick it up with the 4 hooks on top of the chute. The big window in the neck gate allows for neck shots. The hydraulic neck extender displays great versatility as it will work on any size animal. Our customers love how it stabilizes the head; making implants, ear tagging and vaccinations a breeze. Customers love the simplicity and strength of our new hydraulic chute.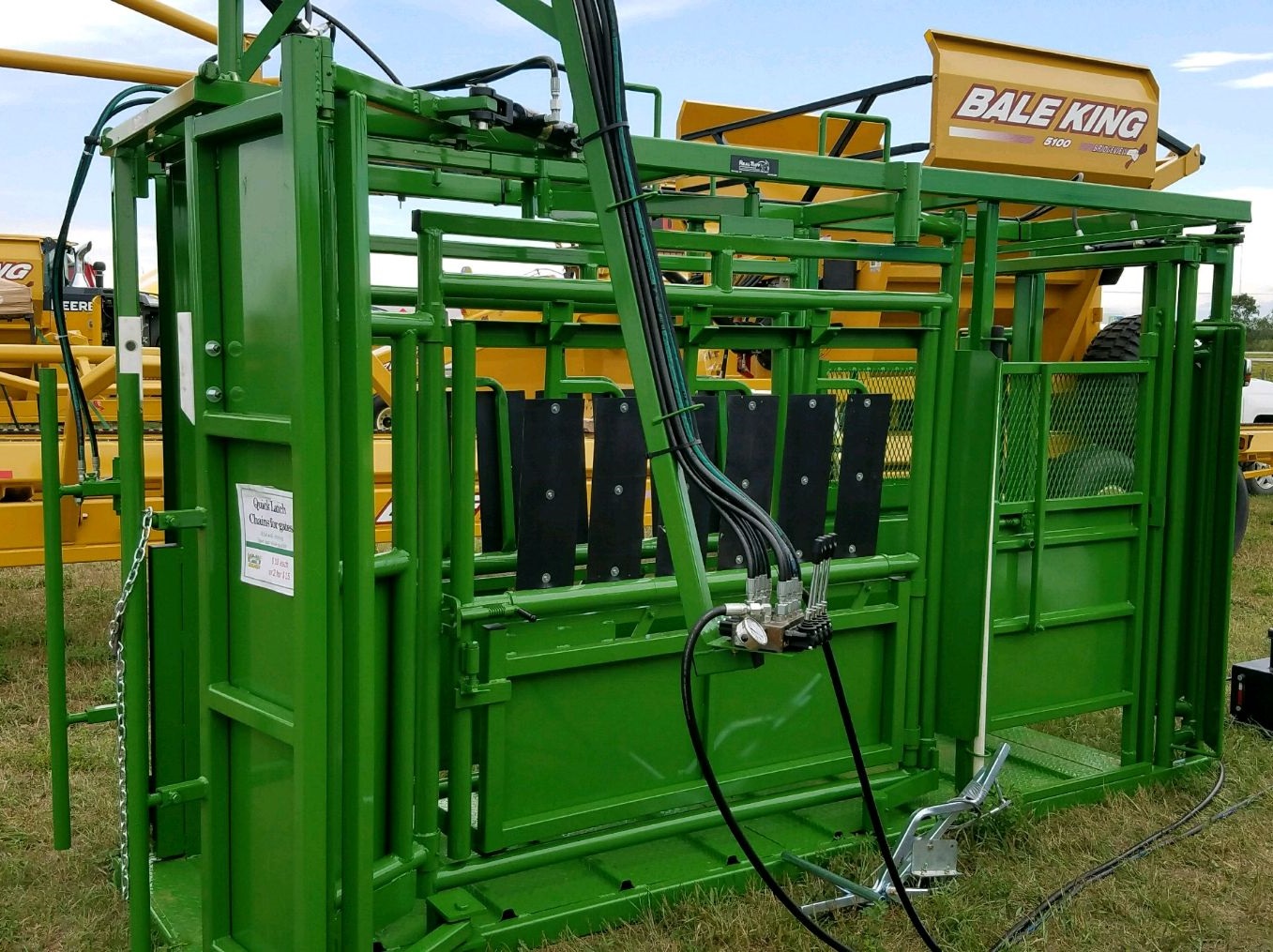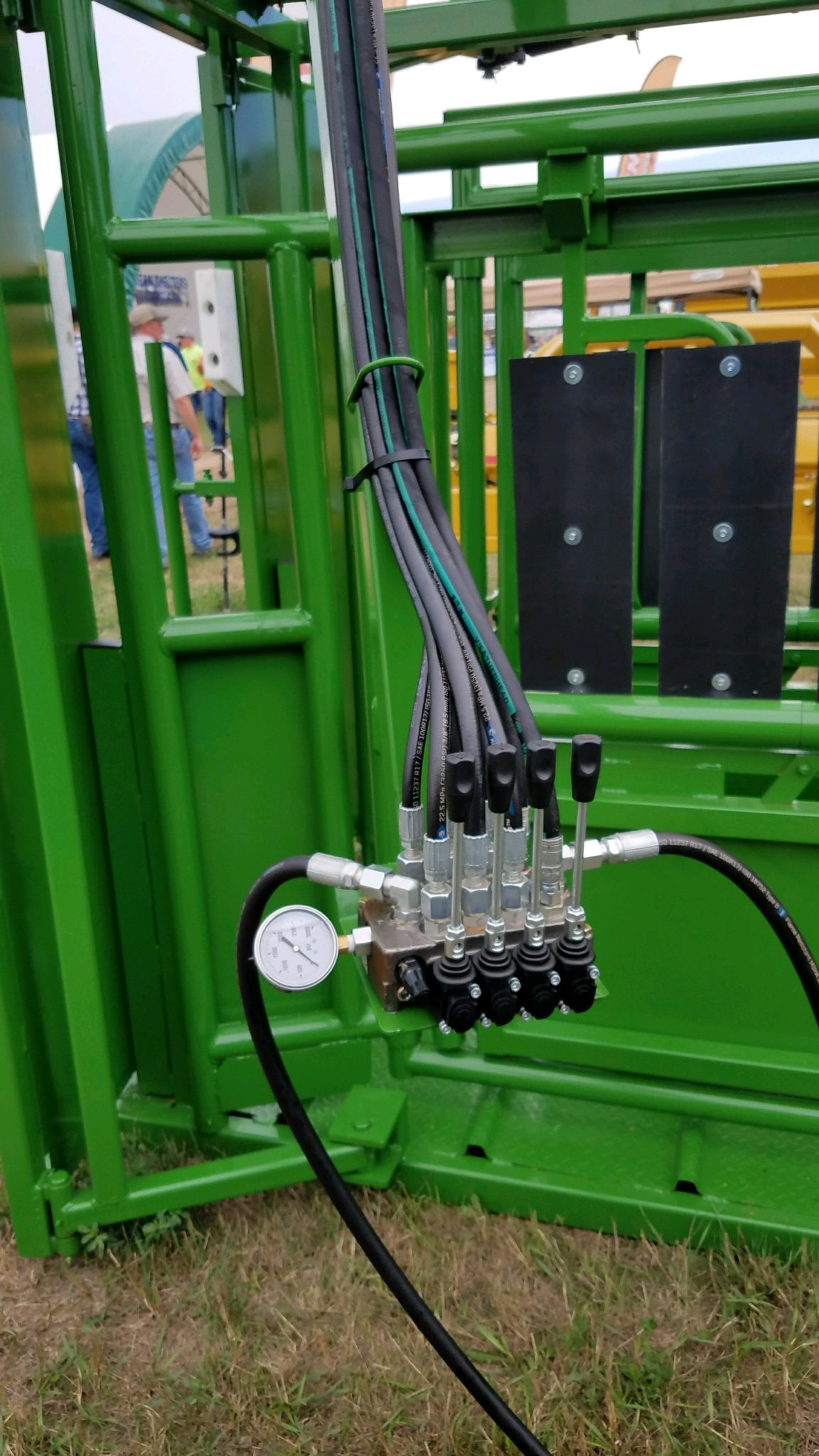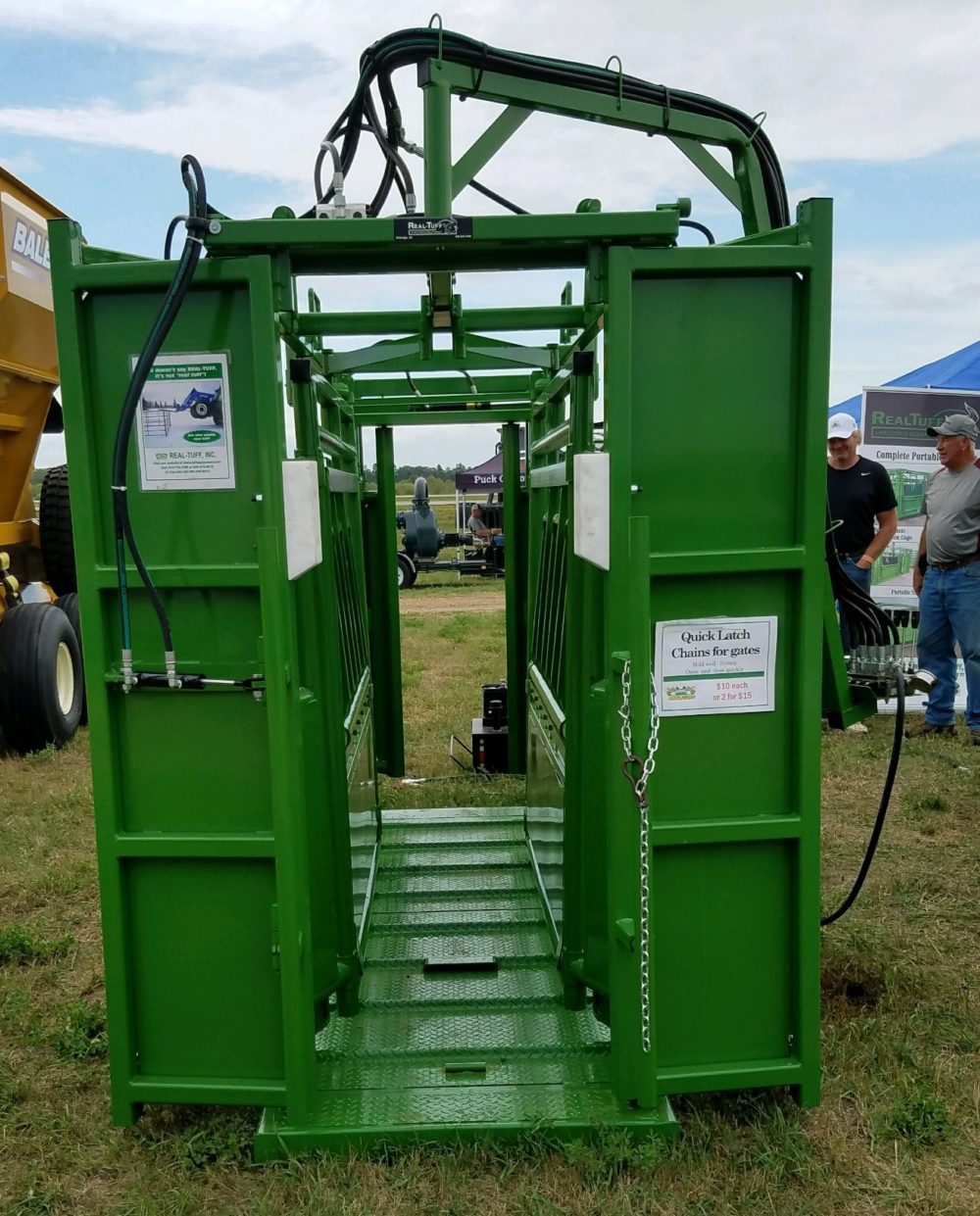 Hydraulic Livestock Squeeze Chute Includes:
Hydraulic Squeeze Livestock Chute Best Features:
Controls can work from either side
Ribbed checker-plate floor
Blinder bars
Grease zerks
More Information Coming Soon
Video below shows the Real Tuff Hydraulic Livestock Squeeze Chute:

Real Tuff Hydraulic Chute, Tub and Alley
Above all we strive to keep up with current trends and adapting to changing customers needs. However, please keep in mind that the equipment shown in this video may have been updated or slightly changed since filming to meet our customers needs. Therefore we ask you to check out our equipment in-person to see any changes.
Contact us with your questions or to get a quote.