Chute Cart
Transportation made easy!
Description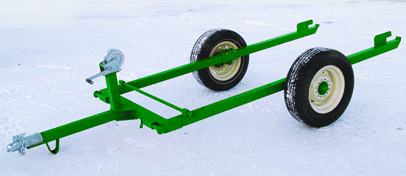 The Real Tuff Chute Cart is designed to carry either the Real Tuff Squeeze Chute or the Real Tuff Hoof Trimming Chute. With a simple winch system and a quick 2" ball hook up, you are on your way quickly and efficiently. This cart allows you to transport your chute to various locations with ease.
Chute Cart for Transportation
As with most things, there are multiple ways of doing things. First of all, ranchers can use tractor forks to lift the Real Tuff Chutes onto their truck for hauling. However, the Chute Cart makes transportation so much easier! Also, each cart comes with a winch to attach to the chute and easily slide the chute onto the cart. Hooking up the cart is a piece of cake and you're on your way. Either way is acceptable to get your chute to a new location but the cart is easier! As a result, ranchers save time and we all know time is money.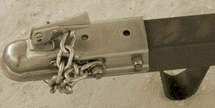 2″ ball hook up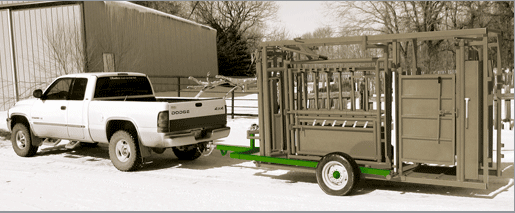 Wind up the chute and hook up to the vehicle.
Contact us with questions.