Maternity Pen
• Front gate with Ratchet stop
• Split front gate
• 4′ Ribbed checker plate floor
• 6′ rear access door
• Heavy duty Auto Headgate
• Heavy duty tubing frame and gates
• 6'10" sides
Dimensions: W-11' H-79" L-8'6"
1300 lbs.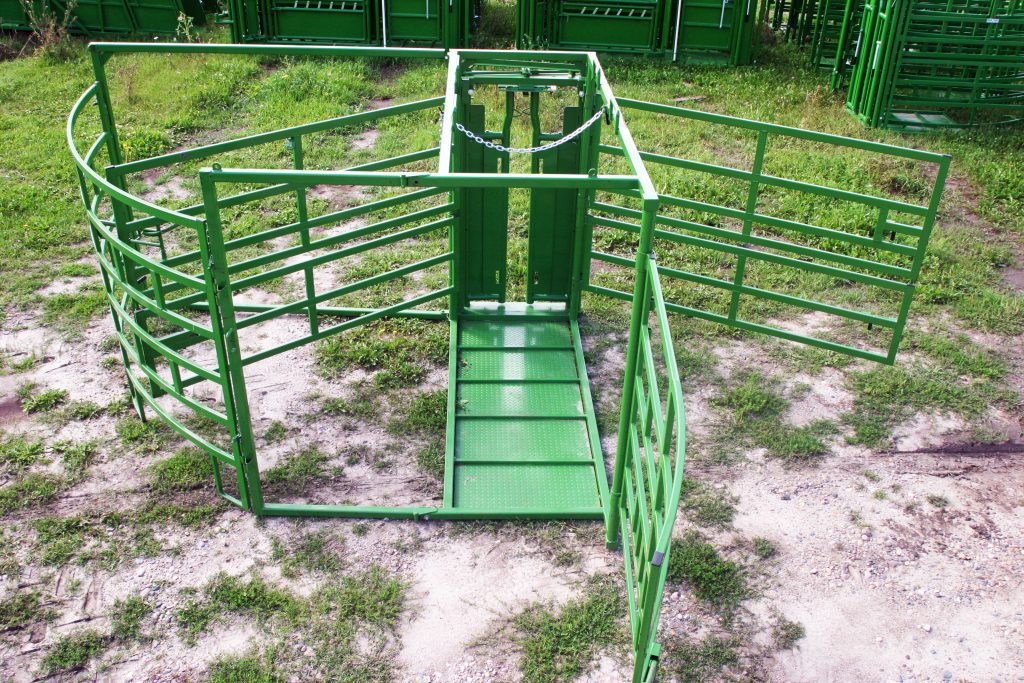 Easy access by multiple doors to assist the cow and calf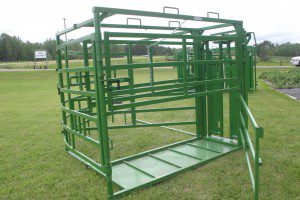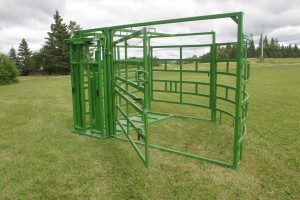 Designed with your safety in mind.

Automatic lock keeps the door from
coming back at the operator.
Real Tuff Maternity Pen

At Real Tuff we strive to keep up with current trends and adapting to changing customers needs. Please keep in mind that the equipment shown in this video may have been updated or slightly changed since filming to meet our customers needs.
Here's what customers are saying about the 1/4 Circular Mat Pen:
"This pen helps keep safety as my #1 priority because I never get caught in with my cows!"
"This adds convenience by having it fold up for storage and it's easy to move to different locations!"
"I like the three different access points to get my cows into the pen."
"The self-catching head gate is really nice!"
"It sure has a lot of room for pulling a calf if needed!"