• The palpation cage is standard on all our chutes.

• Can be entered from both sides.

• Can be used for sorting animals  or block the passage while working on the animal in the chute.

• Self locking

• Can be purchased alone to pin easily to an alley or a tub

• Doors open either inward or outward.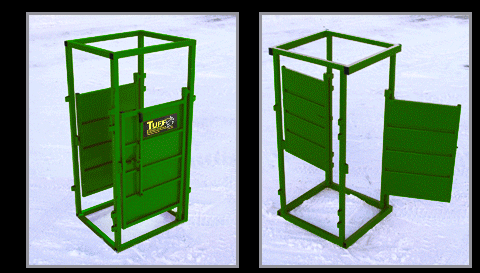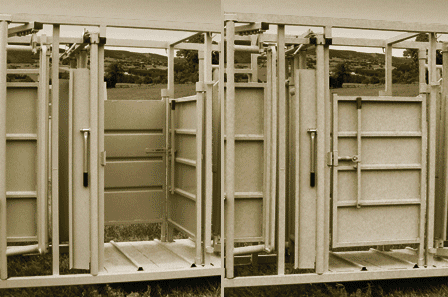 Contact us with questions.