Real Tuff Circular Maternity Pen
Your herd and their offspring are your livelihood, and here at Real Tuff Livestock Equipment we understand that.  When it comes to safety and effectiveness, our Real Tuff circular maternity pen has it all.
We've used square maternity pens in the past, and as you've likely realized, this can be a problem when an animal decides to push themselves into the corner of the pen.  With our circular pen, this issue is avoided with a smoothly operating swinging gate and no corners.  You avoid dangerous situations and your animals are also safer.
Features of the Real Tuff Circular Maternity Pen:
With the split front gate, 6-foot rear access door, and an additional point of side entry, you have numerous options for moving and manipulating both cow and calf among the heavy duty tubing frame and gates of this innovative maternity pen.
The heavy duty automatic headgate on our maternity pen may seem over the top for a pen like this, but when you're dealing with an anxious cow, you'll be glad Real Tuff pulled out all of the stops on this one.  Security and stability will be assured when you place any cow in this pen so that you can focus on the task at hand without concern about the effectiveness of your equipment.
Although this pen is advertised as a maternity pen, it is truly a multi-use pen due to its flexibility of use and versatile nature.  You'll find yourself using it for far more than just a maternity pen, just like we have.
Watch the short video below for more information and a demonstration of the Real Tuff Livestock Equipment maternity pen.  If you don't already have one of these in your equipment collection, you won't regret making the addition.  We guarantee it!  Contact us with questions.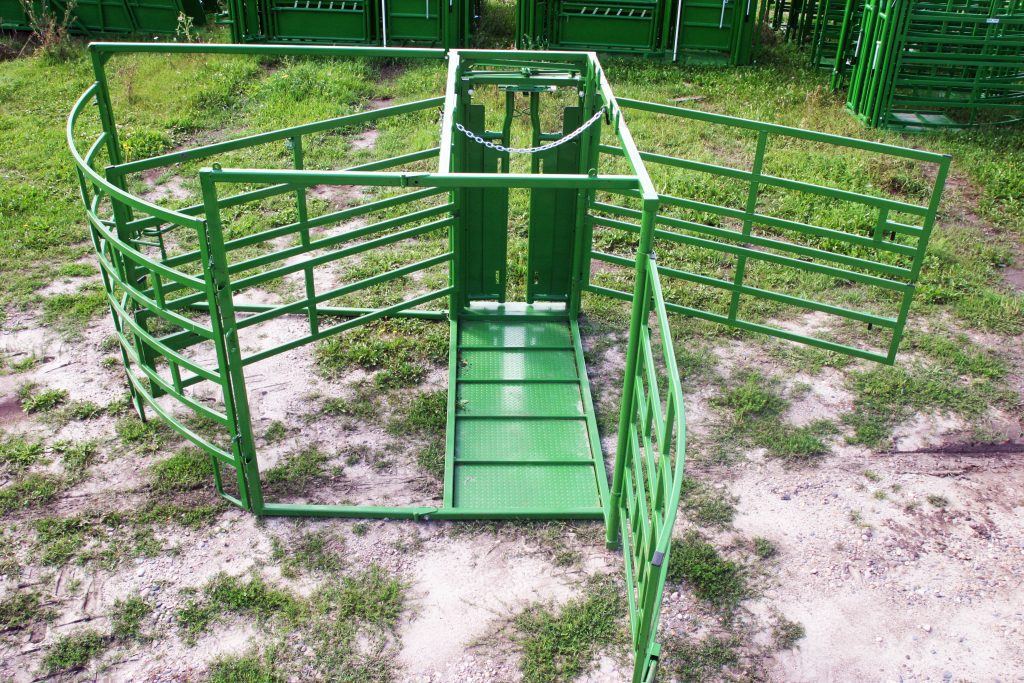 Easy access by multiple doors to assist the cow and calf
Check out our Real Tuff Circular Maternity Pen page for more information