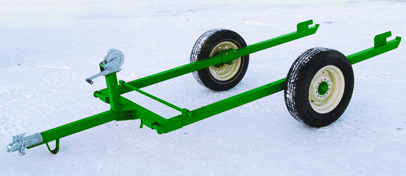 The chute cart is designed to carry either the Real Tuff Squeeze Chute or the Real Tuff Hoof Trimming Chute. With a simple winch system and a quick 2" ball hook up, you are on your way quickly and efficiently. This cart allows you to transport your chute to various locations with ease.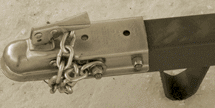 2″ ball hook up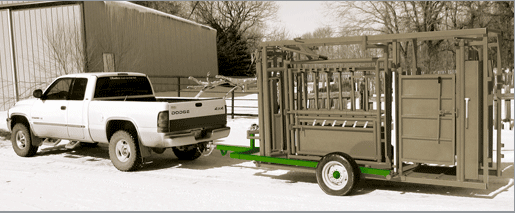 Wind up the chute and hook up to the vehicle.
Contact us with questions.